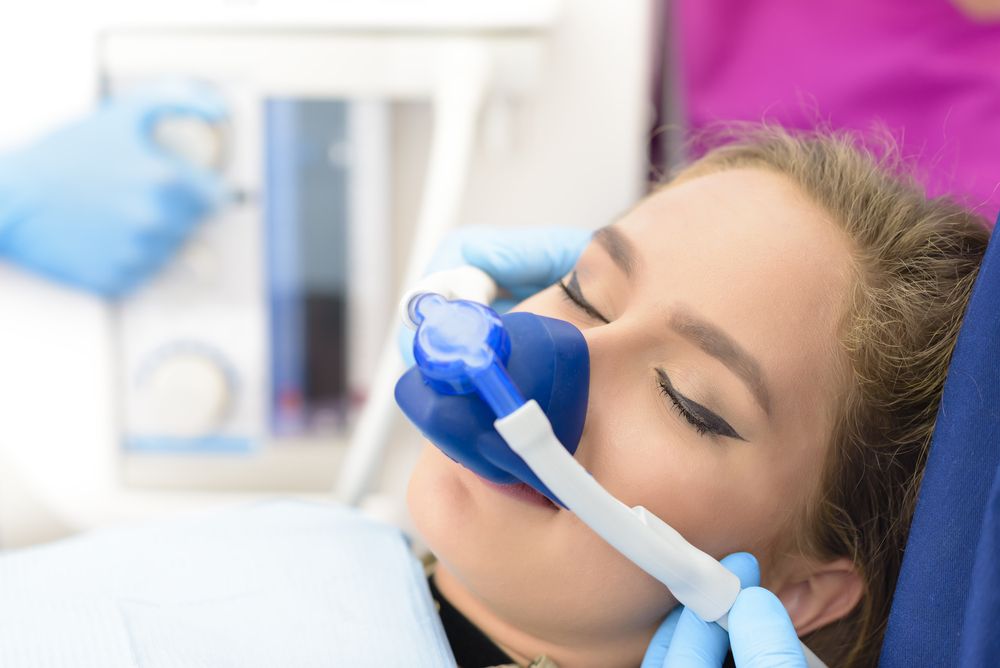 It's no mystery that going to the dentist can be a stressful experience for many adults. While there is generally nothing to be concerned about when you visit the dentist, a single negative experience with the dentist can trigger a lifetime of apprehension.
However, when patients continue to miss their regularly scheduled checkups, the small problems that they initially had can only grow larger. This means that it is absolutely critical that patients attend their regular checkups twice a year. But how do you get over that fear and make it into the office? Many people are choosing conscious sedation dentistry.
What is Conscious Sedation?
Conscious sedation is also called procedural sedation. This is when sedatives are administered, but they don't make you unconscious or even unaware of your surroundings. They do offer a calming and relaxing feel for patients, and also allow your dentist to complete their dental work while you don't feel any pain. This sedation style helps to alleviate your fears so that you can get through your first appointment, and start to feel better about your next.
Sedation Options
Dental sedation treatments have become more varied with advances in dental science. While sedation dentistry can also be called "sleep dentistry," there are a number of options that range from light to moderate sedation where patients remain awake. The sedation options range from light and moderate to deep.
Light sedation means that you are only minimally sedated. You'll still be completely awake, alert, and able to respond to direction. Patients generally remember everything about their procedure but also don't have the pain or fear associated with their experience.
Moderate sedation gives patients a deeper sense of relaxation. While they are still generally alert and able to follow commands, they may fall asleep. However, under moderate sedation, patients also wake up quickly and easily. Patients may not remember details about their visit but will have a general awareness. While patients can also communicate during the procedure, they may slur words or feel very tired.
Deep sedation is not considered a conscious sedation technique. Deep sedation makes a person either semi-conscious or completely unconscious. These patients won't remember the procedure and cannot respond to direction. Patients take longer to wake up under this sedation type, and the grogginess can last longer.
Sedation Delivery
There are three main forms that sedation is delivered to patients. This first is through inhalation. This is typically used for light forms of sedation and utilizes nitrous oxide (laughing gas). The gas is inhaled through the nose and produces a feeling of euphoria. Once the procedure is completed and the gas is turned off, the effects are almost immediately gone, and patients feel normal very quickly.
Oral sedation is administered as a pill. The pill is typically taken an hour before your appointment. It is important to have somebody else drive after you've taken the medication though, and you won't be able to drive home from your appointment. This sedation produces a more relaxed state than laughing gas but can be especially useful if patients have a hard time even coming to their dental appointment.
Intravenous or IV sedation is the third form of sedation. This is often used for deep sedation, but offers almost immediate effects and allows your dentist to adjust the level of sedation throughout your appointment.
Overview
If the fear of the dentist has kept you out of the office, it's time to consider sedation dentistry. Call The Louisiana Center for Restorative Dentistry in Baton Rouge, LA today to schedule an appointment and let the staff know about your concerns. They are trained to handle a wide variety of anxieties that exist around the dentist and can expertly help guide you to the best solution to fit your needs! Call (225) 401-0044.